The Chico ART Festival will have lots of interesting activities for children. The outdoor parklike setting has a playground, a walking labyrinth, and lots of space to run around. Many of the non-profit organizations will have activities and demos, such as face painting at Chico Community Ballet, sing-a-long at the Children's Choir of Chico. Mt Lassen Fiber Guild will offer craft for kids and hands on activities at their booth.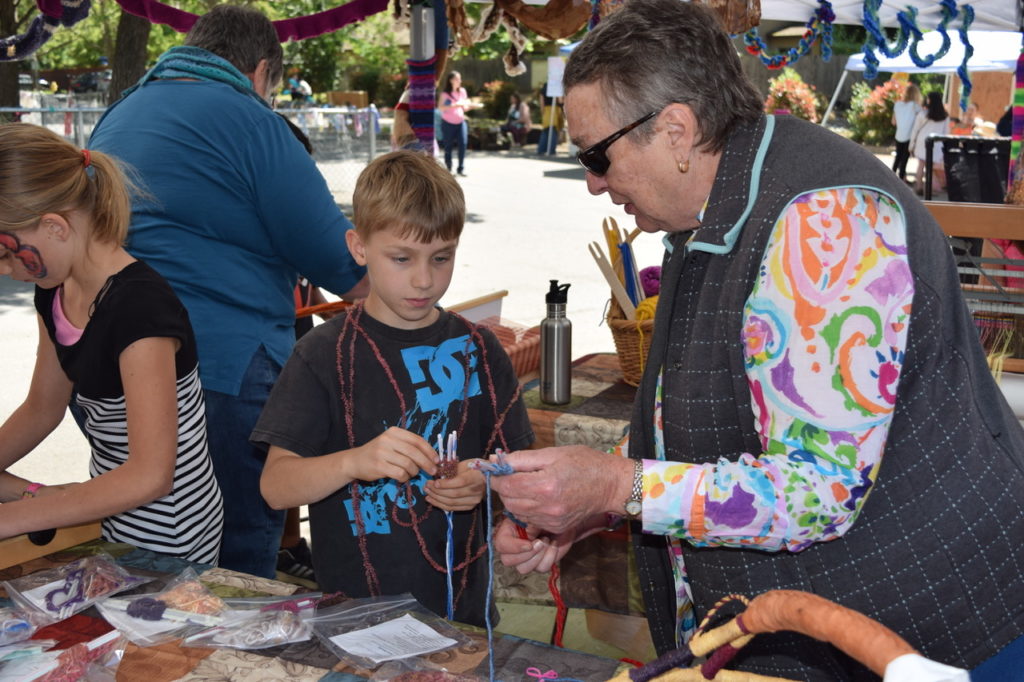 Volunteers from the Mt Lassen Fiber Guild will teach 7 strand kumihimo braiding. Kids and adults really enjoy learning this method. They will also have drop spindles for kids to try…
and demonstration table looms for kids to play with.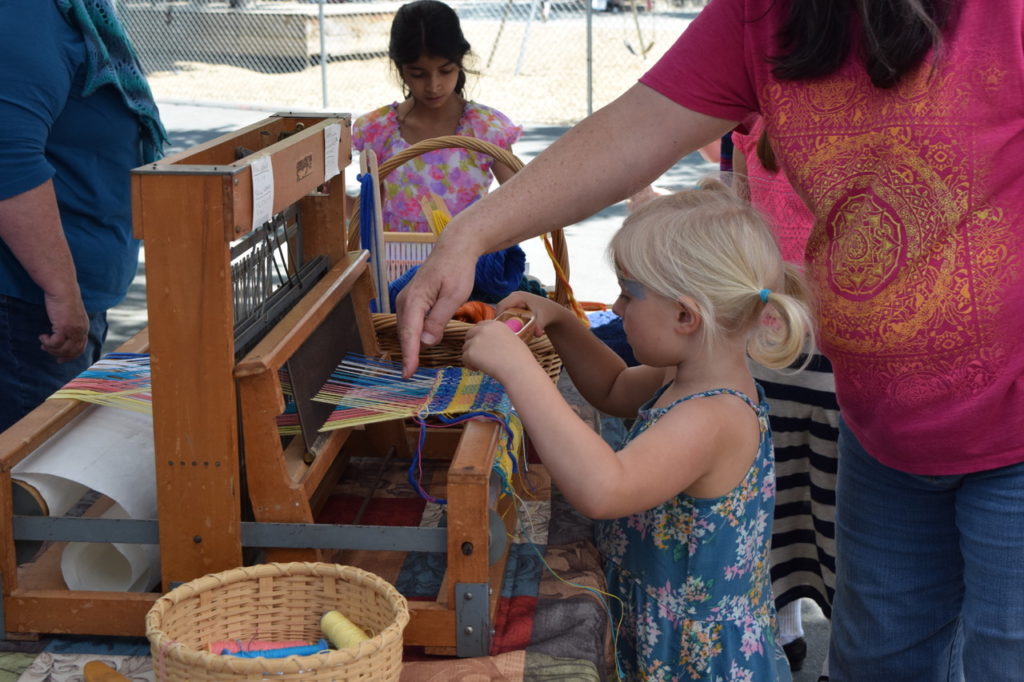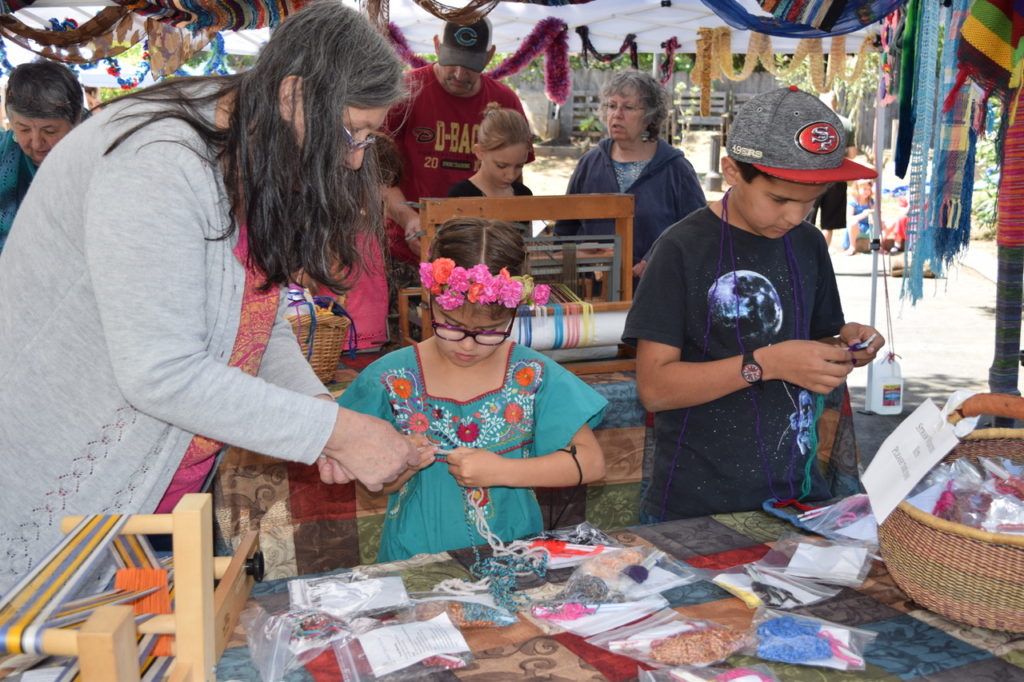 They may also have straw weaving available…
plus many other demonstrations such carding wool
or spinning yarn
More info on Mt Lassen Fiber Guild is available HERE!