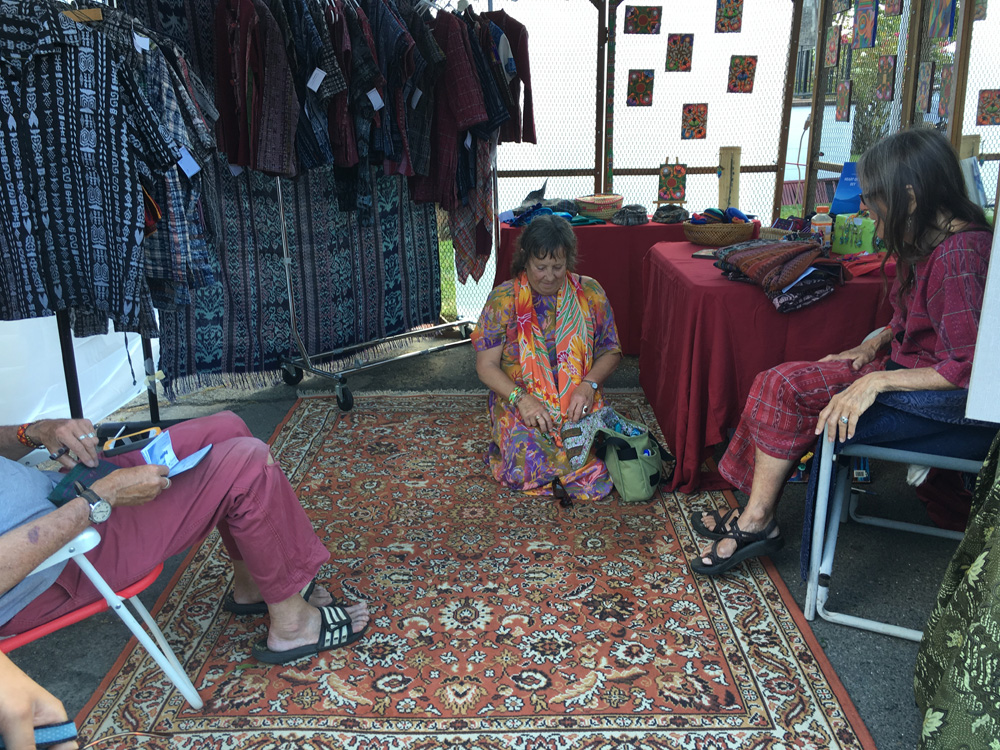 After 30 years of living and working in the Chico/ and Cohasset area, I moved to Guatemala in 2008 and have had my workshop there every since. What a pleasure to find myself able to weave my love of Guatemalan textiles and painting with the art and social ambience of Chico with coming to the Art at the Matador event for 4 years or so and now to the new venue Chico ART Festival this year, 2022.
For nearly 11 years I have been designing and making clothing that repurposes the art of the original Guatemalan handweavers and embroiderers with an ease-of-wear fitting to California culture. This fabric is recycled, and fashioned by my crew of talented Guatemalan tailors into pieces that you'll love to wear, that will lift your spirits! It also should be refreshing to know the proceeds of these sales subsidize the scholarship fund that makes it possible for the children of my project Creando Mi Futuro to finish high school.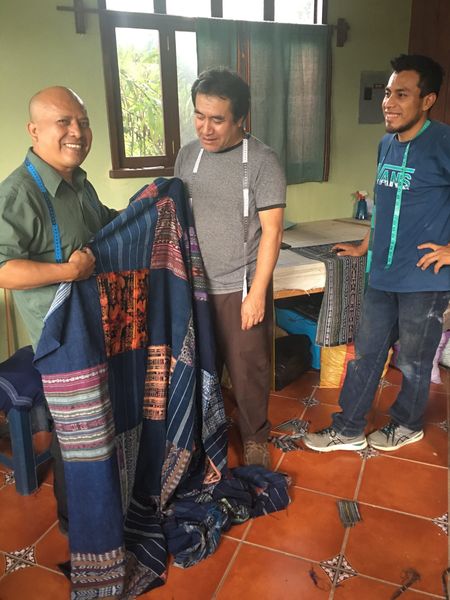 Go for COLOR and the flowing easy-fit styles of Atitlan/TLC Clothing! Visit our booth at the ChiVAA Chico ART Festival Event. Enjoy your immersion in the feel of Guatemalan textiles, paintings and music. And support the children of San Pedro La Laguna!
The Chico ART Festival will be held at St John's Episcopal Church grounds on Floral Avenue, in Chico, on May 6 & 7, 2022. Friday from 4pm to 8 pm and Saturday from 10 am to 5 pm.